raw talent...

Alexander Mc Queen-Savage Beauty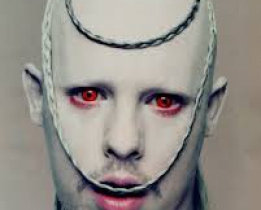 Alexander Mc Queen-Savage Beauty
I'm a mega fan of the wonderfully talented genius Mr McQueen .
And, we are fortunate that that passion has resulted in a private but happy wish for something to come our way where we can contribute in a small way to a retrospective in March at the
V and A
to celebrate his own and unique master craft.
And we have been fortunate indeed -heavens above-we have something happening in the pipe line (not direct with the V & A I
must
add ), but watch this space!!!!!!!!!!!!! Secret Squirrel..."a clue" with his portrait attached!
Cannot wait - I for one will be attending the exhibition , and I would advise to buy tickets in advance because it will be a mega event !!
Click on a feature artwork for purchasing options.
Previous Talent...
Visit us
at Elizabeth and Stevens Ltd, The Showrooms, Great North Rd, Markham Moor, Retford, Nottinghamshire, DN22 0QU
the E&S blog
Chelsea flower Show 2020
I know in the scheme of things it may seem trivial at the moment .Very sad to hear that Chelsea will…
Read More