raw talent...

Welbeck Estate near Worksop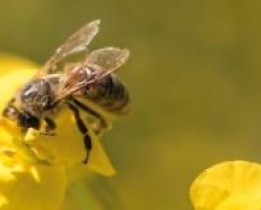 Welbeck Estate near Worksop
Welbeck or the Welbeck Estate is one of those" hidden" Gems in the county of Nottinghamshire.
The up grade and use of the old stables won an award for the conversion from RIBA as East Midlands building of the year in 2016, and the area is stunning and delights locals and visitors in appealing to everyone who visits ,pretty much.
There is a welcoming Farm shop, which sells many local suppliers produce .
The Harley gallery an upcoming contemporary gallery with a small gift area- housing artists both from the commercial art work and outsiderArt of considerable interest to collectors and admirers.
Their Harley Cafe is a delight , and staff there are amazing.(follow on Insta)
There are rented workshops supporting small artisan businesses .
Now too they have holiday cottages to rent on the estate!
They have an Artisan cookery school- with some fantastic courses , & recognised around the globe for their excellence. ( some for children too, check out their prospectus on line "The school artisan food", be sure to book early)
The jewel in the Crown of all this , is the newly updated and recently secure upgraded Art gallery.
This building houses some fantastic examples of the Landed Estates art collection, including The Harley Collection (harleygallery.co.uk)and the Portland Collection, housing amongst other beautiful art Michelangelos 1475-1564 "Madonna del Silenzio", and, showing artefacts collected by the estates forefathers and mothers over the past 400 years and more that include exquisite miniature portraits of historical figures and a pearl earring worn by Charles I at his beheading.
Oh, and they have all sorts of events to entice you - free car parking too !
Lying on the A60 Mansfield road. We recommend you visit ...have fun.
Click on a feature artwork for purchasing options.
Previous Talent...
Visit us
at Elizabeth and Stevens Ltd, The Showrooms, Great North Rd, Markham Moor, Retford, Nottinghamshire, DN22 0QU
the E&S blog
Chelsea flower Show 2020
I know in the scheme of things it may seem trivial at the moment .Very sad to hear that Chelsea will…
Read More