Terms & Conditions
Access and Usage of this Website is provided in accordance with the items and information laid out below;
All Parcels are sent on a 24/48 Hour Delivery .Unless requested otherwise.
We will have a surcharge for next day delivery or a Saturday. There are surcharges on N I and other islands within Europe and rest of
world. Please ask for a quotation.
Elizabeth and Stevens are not responsible for the Parcel Delivery Date or Time once it has been collected by the courier, we can provide a Tracking number, we will assist where we can ,but only between the hours of 9;30am-4;30pm Monday to Friday,
we will our very best to resolve
and inform as best we can.
Direct communication between the P
urchaser
and the C
ourier
Company is advised with regard to redelivery if there are any un foreseen delays as you will have a tracking number and you can directly access couriers portals via this method.
It is the Purchasers responsibility to ensure that addresses and phone numbers are clear and correct on all orders so that delivery arrangements are understood by the Courier Company as couriered parcels and Pallets

must

be signed for.
It is Overseas Purchasers Responsibility alone to ensure that they understand their own countries Customs Procedures prior to placing an order in regard to local taxes & declarations.It is worth making the effort to find out prior to purchase if you are unsure.This fact mainly applies to non E U states (currently).If you are uncertain about the effect that Brexit will have , check advice from Gov.uk
Batteries cannot be sent via the postal service.
Non Acceptance of orders on ES web site may be due to any of the Following reasons;
Item has sold out or Not in stock

Our Inability to Obtain authorisation for your Payment

Our Identification of a Pricing Product or Description Error

Delivery Issues or Surcharges Applicable to your order

Not agreeing to Terms and Conditions

server down time
We reserve the right to alter and change any aspect of our Web Site or pricing of goods without notification and we further note to you we shall not be liable to you or any third party in reference to any of those changes, including withdrawals of goods.
These changes may include change of Conditions.
You agree to and warrant that all information that you give when using this website is Accurate and True, Current and Correct in
all
respects and that you are over 18 years old.
You agree not to impersonate any other person or use any false name or details, including Banking Details, you are not authorised to use on our Website order system.

You agree not to use any of our images for any purpose in a Commercial or Private matter without our express permission in writing.
We agree to use all our powers to ensure that any purchase made by you on our website is Secure, we do have an SSL certificate and we use Pay pal who accept all forms of payment.Paypal have their own security system in place to protect your details..
In the
absence of negligence on our behalf we cannot be held liable for any loss you may suffer if a third party procures unauthorised access to
any
data you provide when accessing or ordering from the Website.
Pallets are sent by Third Party Agencies and the Drivers will Offload to Driveway only by Pallet Truck onto a hard surface.
If Access for tail lift lorries will be required, it is the purchasers responsibility to check there is sufficient clearance for these deliveries.
You have fifteen minutes to check your goods prior to signing for them, so , please take advantage of this time to ensure goods are in situ and acceptable.
Please note; if Pallets are not taken in or refused when agreed there may be a redelivery fee due.
A Restocking Fee is due if a Pallet or Parcel is outright Refused.
Elizabeth and Stevens are not liable for any delay in delivery after the Goods have been posted or left our premises via Courier or Third Party Agency these also include Fire, Theft, Strike, Malicious Damage, Riot, Flood, Sickness, Traffic Delay, Vehicle Issues including Breakdown, Administrative Errors or loss on behalf of Courier, or Malpractice/sickness on Behalf of Deliverer.
Returns are accepted

provided

we are contacted in Writing prior (Acknowledgement will be sent to the Purchaser by return from E&S

either

by Post, E mail or Phone call agreeing that a return is accepted , note;we will ask for proof of damage in transit) . Provided it is no longer than 7

working days

after the day the product is received and provided that you have taken care of the product and that the product has not been used.
Long
distance selling
via mail order
statutory
rights
apply.
Items must be returned in their original packaging and care must be taken in wrapping and returning goods .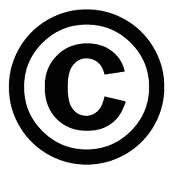 Please note; the right to return does

not

apply to Products that are Bespoke, Made to Measure, Perishable, Flowers or Food.


PLEASE ALSO READ
Visit us
at Elizabeth and Stevens Ltd, The Showrooms, Great North Rd, Markham Moor, Retford, Nottinghamshire, DN22 0QU