large metal rearing horse sculpture
Published
3rd March 2017
Just to let everyone know, life-size Rearing Horse Sculpture has arrived and ensconced at the front of our showrooms, all ready to impress passers by.
Awaiting a new home , these rearing horses are manufactured by hand using recycled steel.
One available in a deep red earthy rust finish and the other in a burnished grey .
Call us if you are interested as they are beautiful and very reasonably priced !!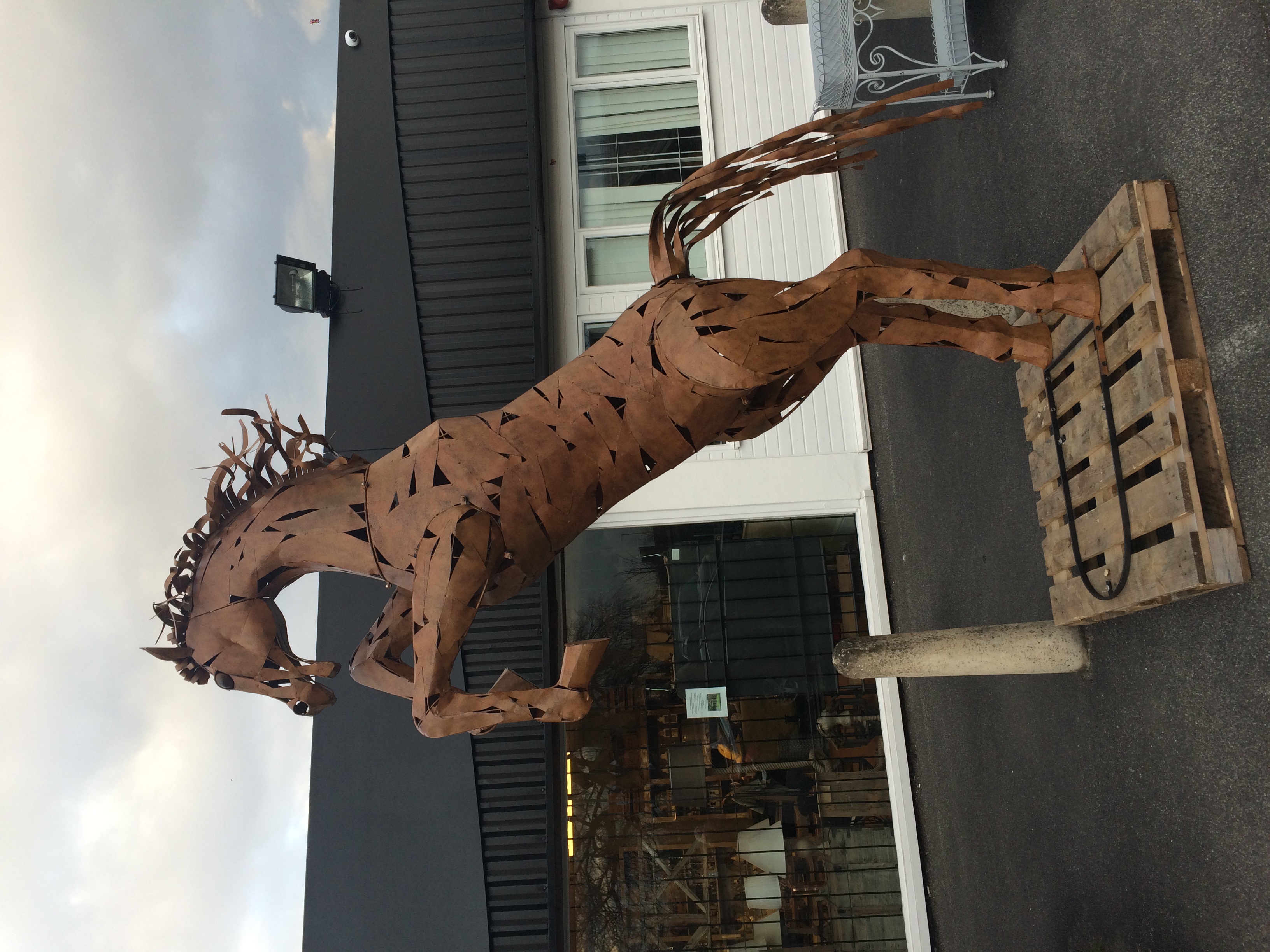 Visit us
at Elizabeth and Stevens Ltd, The Showrooms, Great North Rd, Markham Moor, Retford, Nottinghamshire, DN22 0QU
the E&S blog
inspiration for all
We have a constant change in stock, so, if you are looking for some thing just a little different,do…
Read More
Your Wishlist
If you see something that takes your fancy simply add it to your wishlist.
Your wishlist currently contains 0 items