Garden Urns
Published
13th August 2014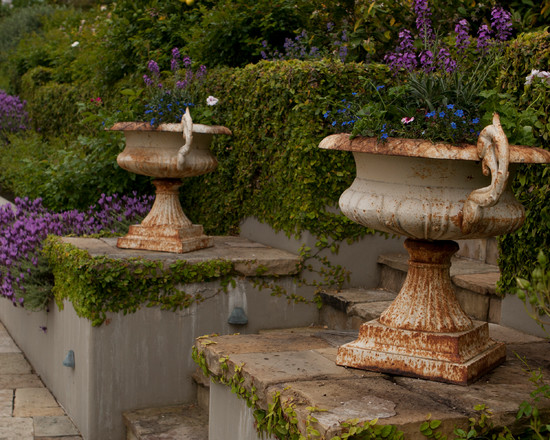 We have a great selection of aged Cast Iron Urns and planters in stock in our garden yard- which is well worth a visit. See image left....
Many beautiful and individual garden ideas are available including some stunning statuary busts and forms,bird baths, vintage and retro finds , unusual fountains in stone and cast iron, victorian style lamp posts ,wall planters,gazebos and garden furniture and lots more .
Come and browse- you will find something you want !!
Visit us
at Elizabeth and Stevens Ltd, The Showrooms, Great North Rd, Markham Moor, Retford, Nottinghamshire, DN22 0QU
the E&S blog
Chelsea flower Show 2020
I know in the scheme of things it may seem trivial at the moment .Very sad to hear that Chelsea will…
Read More