Antique Pew in Oak
Published
24th July 2014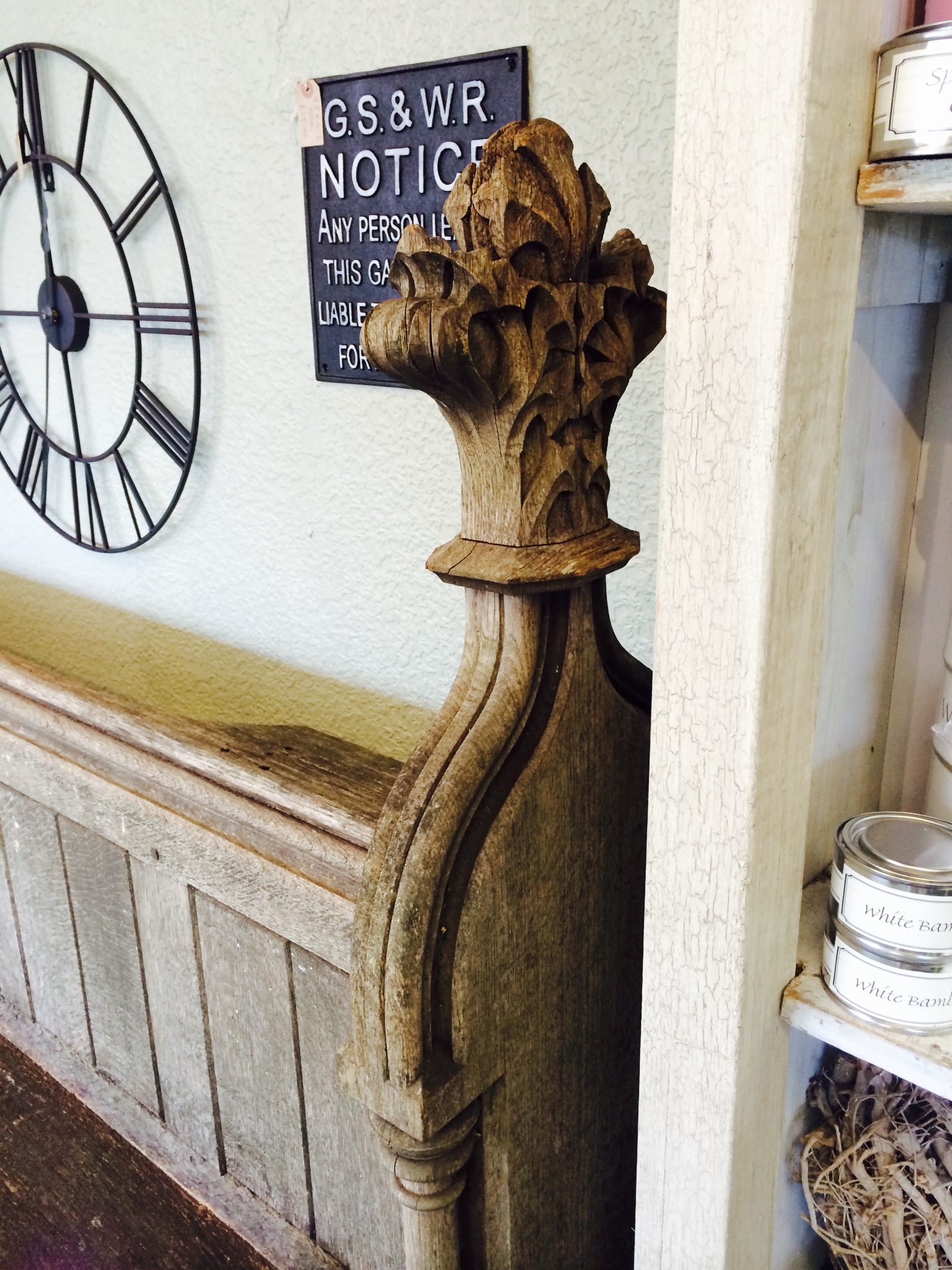 We have acquired a
beautiful Oak Pew
circa late 18th / 19th C salvaged from a sleepy little church in Buckinghamshire!
Finely hand carved ends, one end, depicting stylised Oak leaf and the other end,stylised Sycamore leaf, with beautifully turned columns supporting front and back.
There are two outer feet and two inner- seating perfect for six.
In good condition, a wonderful patina ,there is a little wear and tear but remarkable otherwise.Needs a gentle clean.
Please contact us for details or drop into the showrooms where we have one on display............
240 cm long x 50 cm deep.
Visit us
at Elizabeth and Stevens Ltd, The Showrooms, Great North Rd, Markham Moor, Retford, Nottinghamshire, DN22 0QU
the E&S blog
Chelsea flower Show 2020
I know in the scheme of things it may seem trivial at the moment .Very sad to hear that Chelsea will…
Read More