Edouard Manet father of modern art
Published
19th January 2013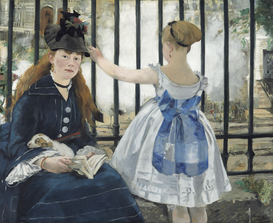 Being a huge fan of the Royal Academy since I was a child I'm always excited when something is about to hit the UK and its Culture lovers.
The academy have one of the first major exhibitions to be held in blighty of Edouard Manet. Pilloried by critics during his life time but recognized now as "father of modern" art.
The exhibition will be bringing together over 50 paintings, pastels and photographs from collections around the world
I believe this is a wonderful cultural treat and shall be attending without a doubt.
Buy tickets now
so not to be disappointed - running from 26th January 2013- 14th April 2013
www.royalacademy.org.uk
Visit us
at Elizabeth and Stevens Ltd, The Showrooms, Great North Rd, Markham Moor, Retford, Nottinghamshire, DN22 0QU
the E&S blog
Chelsea flower Show 2020
I know in the scheme of things it may seem trivial at the moment .Very sad to hear that Chelsea will…
Read More