Happy Easter
Published
28th March 2013
Hows this for an Easter Bunny? well, Hare and Baby actually.
This is a lovely large scale sculpture cast by the Lost wax Method in Bronze- created from the popular child's story characters.from the book Guess how much I love you..
Very Lovely and would make a wonderful extra special Christening Gift, it is an ageless heirloom... we have just one of these and it was a special find.
Happy Easter all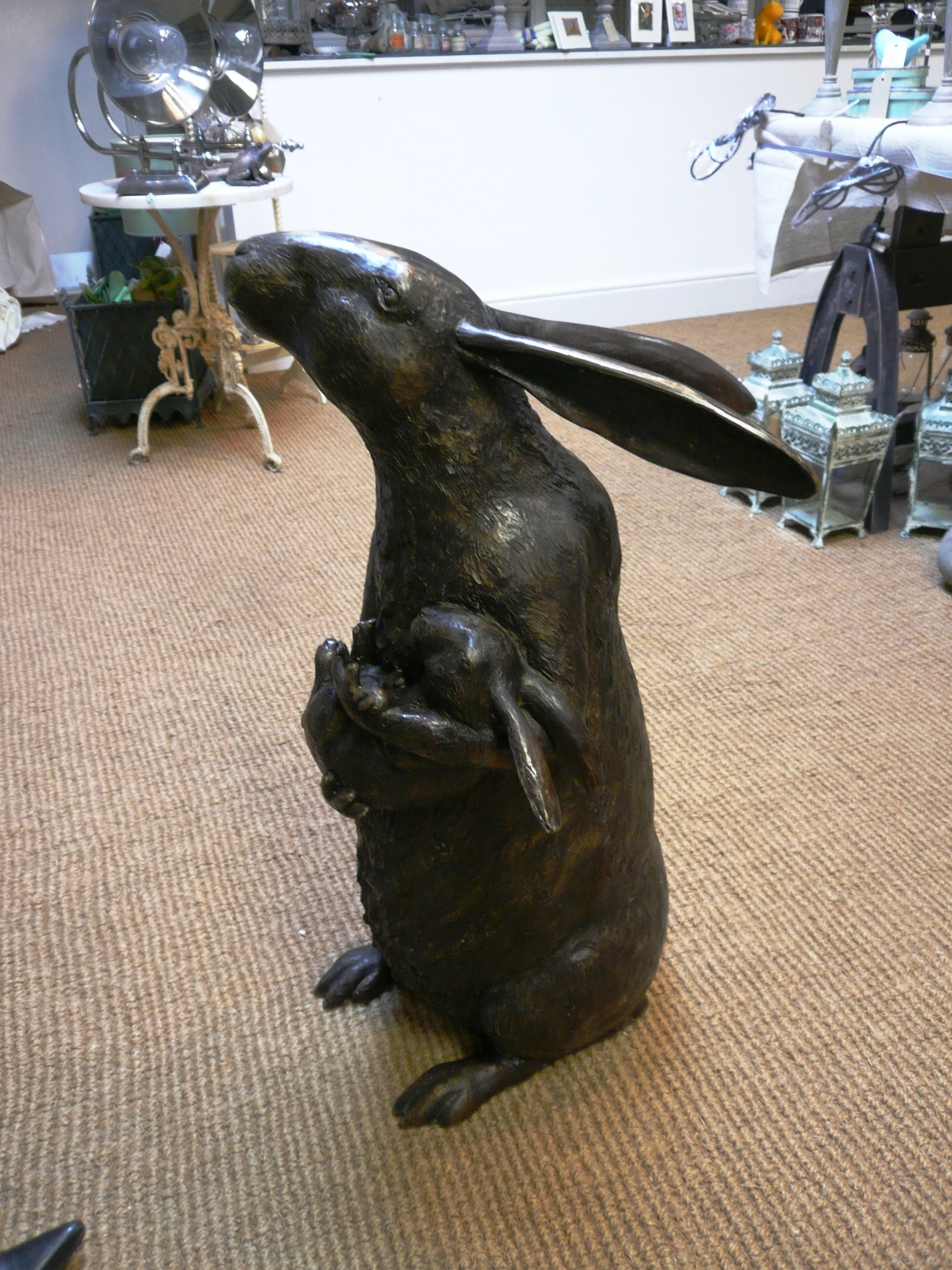 x
Visit us
at Elizabeth and Stevens Ltd, The Showrooms, Great North Rd, Markham Moor, Retford, Nottinghamshire, DN22 0QU
the E&S blog
Chelsea flower Show 2020
I know in the scheme of things it may seem trivial at the moment .Very sad to hear that Chelsea will…
Read More